VZOchat Download Page: This download page allows to download VZOchat free Video chat enabling software requires webcam, PC and account with VZOchat.
VZOchat 6.3  Software Download For Windows
VZOchat 6.3 is a free software application that enables Video chat through the Internet.  VZOchat 6.3 is easy to use and you just need a PC and a Web cam and a registration at VZOchat. But its other requirements in terms of RAM, Internet speed, Sound card, etc are long.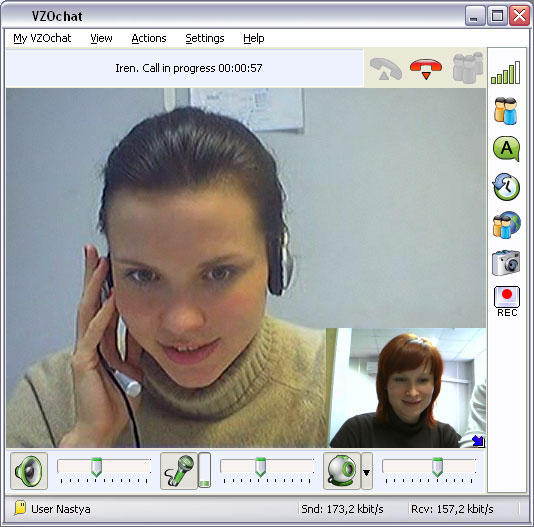 VZOchat 6.3  Features:
Along with Video, it allows audio and text messaging. VZOchat 6.3 promises high quality of video even with a low resolution web cam and has full screen mode option. VZOchat 6.3 provides privacy and works through your firewall. The 6.3 version's upgrades include: redesigned chat module, better way to manage the ban list, Enhances audio management with Automatic Echo Cancellation (AEC), and innovative control options in the conference mode.
With the previous VZOchat 6.3 there was improvementst in terms of server and the speed and this version shows improvement with the experience. Visicron Systems Inc is definitely working its way to the finest.