Thinkpad T510 Drivers Download: Here you can download ThinkPad T510 Drivers including audio driver, Chipset Driver, modem driver, network driver, video driver, Touchpad Driver, Card Reader Driver, wireless LAN drivers for windows7, xp and vista
ThinkPad T510 Driver Download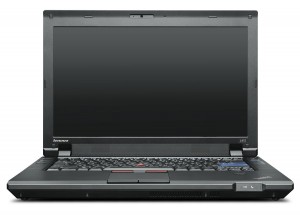 ThinkPad T510 Drivers Download Configuration for Microsoft Windows Xp

| Drier Specification | External Download Link | Driver Size |
| --- | --- | --- |
| ThinkPad T510 Intel Chipset Driver For Xp | Download | 2.4MB |
| ThinkPad T510 Conexant Audio Driver For Xp | Download | 17MB |
| ThinkPad T510 Integrated Camera Driver For Xp | Download | 9.4MB |
| ThinkPad T510 Fingerprint Software Driver For Xp | Download | 34.5MB |
| ThinkPad T510 Intel GMA graphics Driver For Xp | Download | 10Mb |
| ThinkPad T510 Intel Wireless LAN Driver For Xp | Download | 80Mb |
| ThinkPad T510 Intel Ethernet LAN Driver For Xp | Download | 10MB |
| ThinkPad T510 Bluetooth Drive For Xpr | Download | 79MB |
| ThinkPad T510 Modem Adapter Driver For Xp | Download | 10.9MB |
ThinkPad T510 Drivers Download Configuration for Microsoft Windows Vista
| Drier Specification | External Download Link | Driver Size |
| --- | --- | --- |
| ThinkPad T510 Intel Chipset Driver For Vista | Download | 2.4MB |
| ThinkPad T510 Conexant Audio Driver For Vista | Download | 15.9MB |
| ThinkPad T510 Integrated Camera Driver For Vista | Download | 10MB |
| ThinkPad T510 Fingerprint Software Driver For Vista | Download | 36.5MB |
| ThinkPad T510 Intel GMA graphics Driver For Vista | Download | 25MB |
| ThinkPad T510 Intel Wireless LAN Driver For Vista | Download | 21MB |
| ThinkPad T510 Intel Ethernet LAN Driver For Vista | Download | 6.2MB |
| ThinkPad T510 Bluetooth Driver For Vista | Download | 53.7MB |
| ThinkPad T510 Modem Adapter Driver For Vista | Download | 10.9MB |
ThinkPad T510 Drivers Download Configuration for Microsoft Windows 7
| Drier Specification | External Download Link | Driver Size |
| --- | --- | --- |
| ThinkPad T510 Intel Chipset Driver For Windows 7 | Download | 2.3 Mb |
| ThinkPad T510 Conexant Audio Driver For Windows 7 | Download | 12Mb |
| ThinkPad T510 Integrated Camera Driver For Windows 7 | Download | 10Mb |
| ThinkPad T510 Fingerprint Software Driver For Windows 7 | Download | 25Mb |
| ThinkPad T510 Intel GMA graphics Driver For Windows 7 | Download | 20MB |
| ThinkPad T510 Intel Wireless LAN Driver For Windows 7 | Download | 81Mb |
| ThinkPad T510 Intel Ethernet LAN Driver For Windows 7 | Download | 53.7Mb |
| ThinkPad T510 Bluetooth Driver For Windows 7 | Download | 10.4MB |
| ThinkPad T510 Modem Adapter Driver For Windows 7 | Download | 10.9MB |
ThinkPad T510 Notebook Review
A strong build laptop for new generation, ThinkPad T510 is in huge demands for large screen, fast processor and excellent performance. ThinkPad T510 laptop's 15.6-inch HD+ anti-glare display with a 1600 x 900 native resolution gives unmatched video with high clarity and sharpness. It is featured with Intel Core i7 620M that works at 2.66GHz with 4MB. ThinkPad T510 laptop measures 371mm x 268mm x 38mm and weighs 6 pounds that makes it easy to carry. This laptop is featured with Nvidia's NVS 3100m chip, 250GB hard drive, 2GB PC3-8500 DDR3 and 512MB DDR3 memory.
Available with 9-cell battery, ThinkPad T510 laptop can easily run for 3 hours and 18 minutes. With Intel Centrino Advanced-N 6200 Wi-Fi, this laptop has won accolades from the businesspersons. Powered with 2MP webcam, this laptop has become the foremost choice of performance and efficiency lovers. ThisThinkPad T510 laptop comes with 5-in-1 card reader, headphone / mic combo jack, ExpressCard 34 slot, modem jack, optical drive, Ethernet jack, DisplayPort connector, VGA port, a Kensington Lock slot, eSATA port, USB port, 1394 FireWire port and a Wi-Fi radio switch.
ThinkPad T510 Driver Download and Installation Guide:
ThinkPad T510 Video Driver: Enhance the video quality of ThinkPad T510 with Intel HD Graphics Driver downloading from this page. Video driver gives high clarity pictures and videos, which are a treat to watch and soothing to the eyes. Just click on the ThinkPad T510 Video Driver from the above list of drivers, and then double click on the downloaded file. After that, the file can be easily downloaded following simple instructions.
ThinkPad T510 Wireless Driver: Download the useful and powerful ThinkPad T510 Intel WiFi and WiMax 6250 wireless driver following just simple steps from this page. With the installation of the ThinkPad T510 Wireless Driver, the user can get access to the web easily without any connectivity issue. Just click on the desired driver and double click on the saved file. Then follow some simple steps to complete the installation process.
ThinkPad T510 Audio Driver: Get the best quality audio with the installation of the latest ThinkPad T510 Audio Driver, Conexant Audio from here. Install it once and experience no disturbances or echo in the sound quality. Install the ThinkPad T510 Audio Driver with a few simple steps like first click on the driver, then double click on the saved file and get some steps to easily download the file in a few seconds.
ThinkPad T510 Multimedia Driver: Install the ThinkPad T510 Ricoh Multi Card reader multimedia driver and get unmatched Multimedia experience. Supporting 3D graphics, series of digital Video capture and editing capabilities along with excellent sound cards, this driver adds value to your laptop. This driver can be easily and quickly installed from this page by just clicking on the particular driver, you want. Then, double click on the downloaded file and after that, follow a few easy steps for complete downloading.
The various drivers of ThinkPad R60e are available as direct link here for you to download and install easily. All the drivers mentioned here have the complete support for all Windows versions.
Step1: Click the driver link and select the appropriate operating system what is used in your ThinkPad laptop.
Step 2: The link prompts you to [open/run] or [save] the executable file.
Step 3: The former runs the exe file and gets into the installation wizard directly. In save option, double click the saved exe file.
Step 4: Follow the on-screen instructions and the driver is installed within few minutes.
Step 5: Restart the system.