MP3 Rocket is a P2P sharing freeware that lets you download music, software's, movies, games documents and Images from gnutella network. Since it is a project by LimeWire,  MP3 Rocket has all the features of LimeWire along with a lot of new ones. MP3 Rocket 5.1 is newly equipped with new themes, better built in parental control, allowance to preview the file you are downloading, enhanced search results for rare files, built-in keyboard filters and an intuitive interface. It works on all Windows operating system, therefore all you need is 3.5 MB of space.
MP3 Rocket 5.1 Software Free Download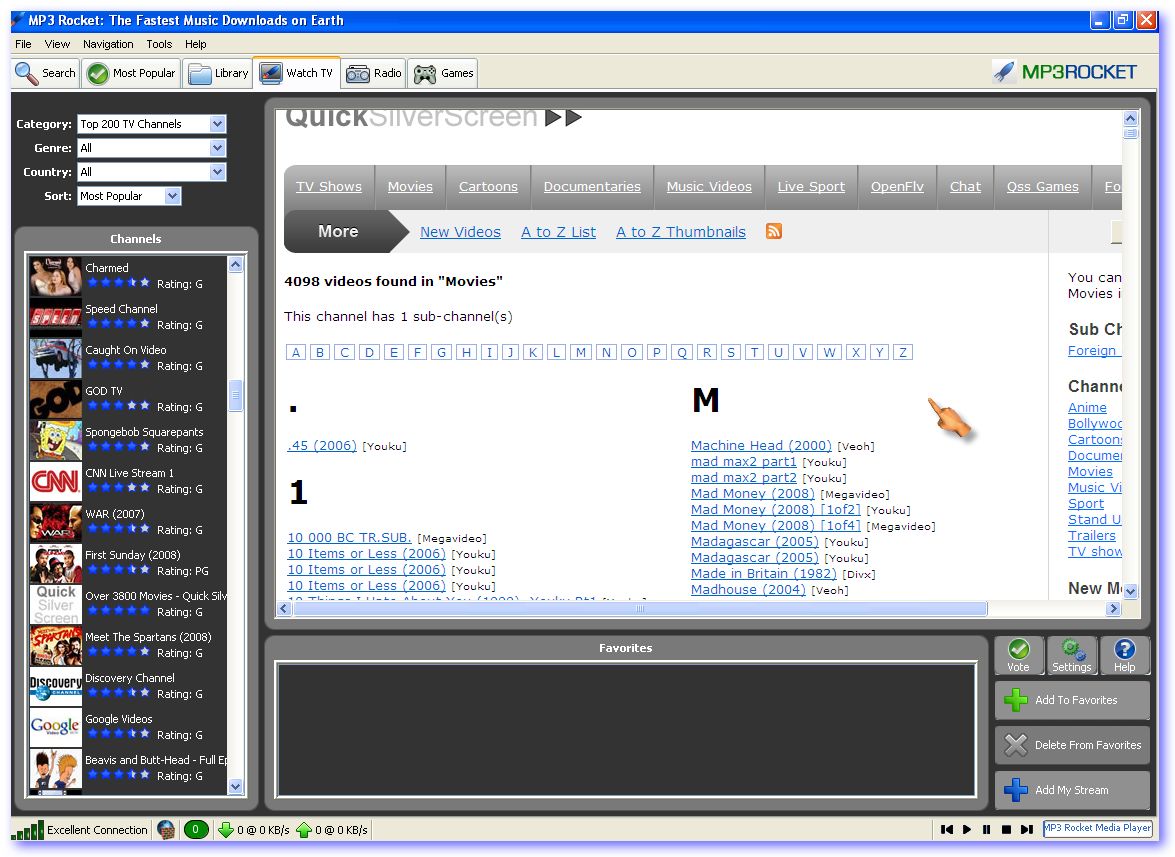 MP3 Rocket unique functionality is that it can access to on demand live movies, internet radio and a game player with more than thousand games to choose from. MP3 Rocket has risen above from just a file sharing software to a clean and multifunctional entertainment fulfillment.
Also Read : MUTE File Sharing 0.5.1