Esupport Undeleteplus  is perfect and quick way of undelete unintentionally removed files from recycle bin, emails, memory cards also recovers crashed & inaccessible files either.
Esupport Undeleteplus Download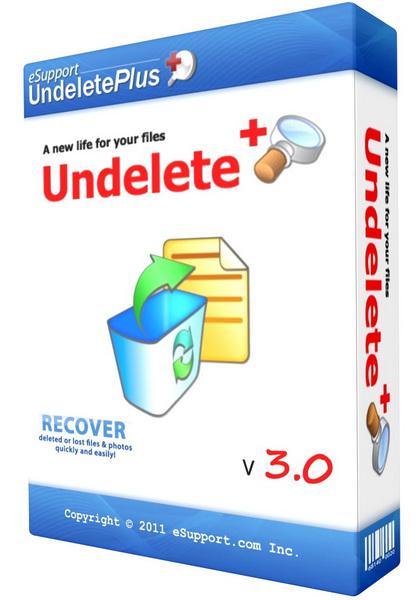 The Esupport Undeleteplus is most popular recovery software that recovers lost data. If you are worrying about lost, corrupted files recovery, The Undeleteplus is a perfect solution for recovering them with ease.
It also brings files even if you have deleted them from recycle bin since it functions in the way of finding them by performing complete drivers scan. It performs full trace to recognize lost files or folders.
Esupport Undeleteplus Recovers Data From File Systems & Memory Cards:
The UndeletePlus offers you latest added photo scan search that quickly performs image recovery, supports abbreviated or long folder names for search, archives and pictures totally ensures precious information. The Undelete supports storage devices like USB, Smart Media, Compact Flash, Memory Stick, Secure Digital cards etc. The undelete tool recovers photos from Canon, Nikon memory cards if you have encountered accidental deletion by unintentional delete.
eSupport UndeletePlus Advanced Features:
An exclusive perfect Photo scanning is performed on disk surface by this program to locate lost and corrupted images. UndeletePlus can recover files and folders removed from the Recycle Bin, can get pictures from flash memory cards, restore all files including irrespective of their type such as documents, pictures, music, archives etc. It can also recover files from IDE / ATA / SATA / SCSI also.
The eSupport undeletePlus 3.0.3 is inviting you with a trial version. contains no spy ware, no adware that does not harm your system.
Basic System Requirements:
 Windows 98, ME, NT, 2000, XP or Vista
 PC with at least 64 MB RAM
 200 MHz processor and 5 MB free disk space
Installation guide for eSupport UndeletePlus:
Following steps are helps you easy to install an Undelete Software.
• Download eSupport UndeletePlus by clicking on "download" option according to your operating system.
• Save file on your
• file eSupport UndeletePlus set-up box will be opened.
• To complete the installation, Follow instructions such as license agreement and click on few 'next' steps on your monitor for coming pages
• Finally click on "finish" button.
Find few more file recovery software like : Active Undelete Download, Win Undelete 3.0 Download, Undelete My Files Download.