Clean Disk Security Download: download Clean Disk Security to have secure file deletion or cleanup software to successfully erase all the unwanted files to save lots of disk space.
Clean Disk Security Download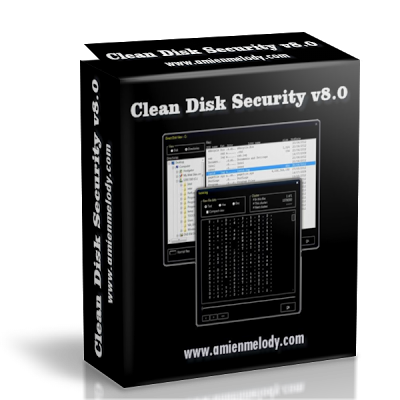 Generally any file deleted does not get deleted completely where the file's directory entry gets deleted but the data remains on the disk. To delete a file or folder permanently you need advanced system cleaning tools to ensure privacy and secrecy.
Clean Disk Security is an ultimate privacy tool designed to facilitate you with secure file deletion process ensuring that the deleted files cannot be undeleted or retained back again.
Clean Disk Security Overview:
The direct disk viewer and Guttmann disk cleaning features embedded in this Clean Disk Security cleaning tool helps users discover hidden files on the drive and lends a hand to clean the Window's swap file, unneeded temporary files from your hard disk, Internet browser cache, files in your system's Recycle Bin, and 'recent files' list and more within a few mouse clicks.
Moreover, view disk information for each drive including logical sectors, sectors per cluster, file system, free space, volume label, along with the HEX, ASCII and decimal code and select from the cleaning methods of simple, NIS, Gutmann to test mode and optimize your system performance
Clean Disk Security Key Features:
Clean Disk Security comes in 4types; simple, NIS, Gutmann, test mode and provides uncontaminated free disk space.
It do not recover deleted files, URLs, email addresses, Internet cache, Cookies etc and it sweeps all the deleted information completely.
Many in-built plug-INS are available to remove Windows Media Player, Emule, Paint shop, unwanted temporary files to discharge more disk space.
The Clean Disk Security recent released version 8.0 adapts more reliable support for Firefox and Windows Vista.
And with advanced feature "Plug in Editor" you can create your own Plug-ins to clean system.
This Clean Disk Security is licensed as shareware gives you a trail version and it worth $25.00, occupies 2.74MB disk space and runs under all Windows operating systems. Find many more secure cleaning software's like Crap Cleaner Download, Outlook Cleaner 3.1.