AL Player Overview
A multi functional, multi format movie player is finally out in the market. "AL Player" has all basic codecs in it to play all formats of movies. Further more AL Player will automatically detect and find the codecs that are not installed in your computer through its AL Player codec center and install it the computer. The user need not have to have the mundane and tedious task of searching for codecs from now on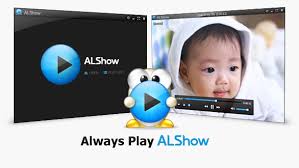 AL Player  Capabilities:
Codec Center: The powerful AL Player codec center scans for, detects and install all codecs to enable hassle free movie watching for the user.
Easy Hiding and muting facility: The user can hide and mute the video he / she are watching by simply pressing the "ESC" key. Escape from your boss at work with the "ESC" key
On screen Capturing: AL Player allows you to capture the audio, video and screen shot of the movie you are watching and allows you to store the same in your hard drive.
Instant resuming option: AL Player provides bookmark facility to the user thereby enabling instant resuming of the movie from the place the user last left watching it.
Multi file format: AL Player supports almost all popular and available and file formats.
AL Player Key Features:
Robust and dynamic AL codec Center for codec downloads
Easy Hiding and muting facility
On screen audio / video / screen shot capturing
Loop to repeat video segment
Multi file format support
Runs on windows XP, Vista and 7 versions
Effective description: a multi file format movie player with auto codec download center and on screen audio, video and screen shot capture function and auto loop and repeat function for enchanting movie experience
Click Here For More:  Quinnsoft MP3 Player