Acer Aspire 3680 Drivers Download: Here you can download Acer Aspire 3680 Drivers Including audio drivers, video drivers, chipset drivers for windows 7, 8, 10 , xp and vista.
Acer Aspire 3680 Driver Download
Acer Aspire 3680  Laptop Overview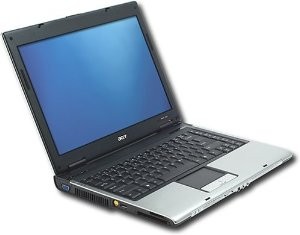 The Acer Aspire 3680 offers an incredible value as well as reliable entertainment performance. While notebook computers never quite get as cheap as their desktop counterparts, some systems–such as Acer's Aspire 3680 series-get pretty close. Fully loaded with entertainment-enhancing features, the Acer Aspire 3680 is designed to improve your leisure enjoyment, but its however not good for heavy works like video editing etc. as the hard disk space is too small to handle those. They're not going to be extreme powerhouses at this cheaper price of around $450, but this is about the lowest core power that would let you reasonably run Microsoft Windows Vista, even the Basic edition that comes preinstalled on the 3680 series. What is more impressive is that the low-cost Acer Aspire 3680 was the sharp 14.1-inch widescreen. With 1280×800 resolution, it delivered a crisp and clear image for everything from Web browsing to movie watching. And it features Acer's own Grid Vista technology that makes it easy to have multiple applications open at once. This Acer Aspire 3680 laptop is also surprisingly thin and light, not something you often find in the budget arena. It's not much more than an inch thick and weighs in at just over five pounds, so it's quite transportable. And there are some nice extras, including a 5-in-1 media card reader that makes it easy to transfer files and photos from a compatible PDA or digital camera. There are also three USB ports for connecting high-speed peripherals or USB thumb drives and an S-video output port for sending video to a compatible television or other device.
The given Below table shows Drivers download configuration of  Acer Aspire 3680 Notebook driver s including Realtek Audio Driver, Agere Modem Driver, Synaptics Touchpad Driver etc.
Acer Aspire 3680 Laptop Highlights
Battery Backup of Acer Aspire 3680: Paying for Acer Aspire 3680 will gift you batteries that will provide you an aid towards completing your task for about two and a half hours. If you are not complete with your projects then recharge it for 1 hour and continue the process for another two and a half hours of the day.
3680 laptops are provided with a 44 Whr, 4000 mAh 6-cell Lithium Ion battery which is additionally provided with an auto-sensing 100-240V AC adapter 90 watt of AC power. Using such adaptors recharging of the 3680 laptop will be obtained and therefore you can continue to work as much time as you want.
Acer Aspire 3680 Support and Warranty: Once you opt for your Acer Aspire 3680, you will be approved with a charger that will bring down smile on your face when you are facing trouble with the low charge of your 3680 laptop. Connecting it to the power supply by its three pin plug you will be automatically taken to the recharging process that will continue until and unless your laptop has gained full energy to perform again retaining its speed. In addition to it, you will be awarded with extra bonus of warranty that lasts for about 1 year. During this period if you suffer problem with any parts of 3680 laptop, it will be replaced with new ones. Plus there will be a 100% guarantee with its compatibility.
Acer Aspire 3680 Driver Download Page: Make your computer perform fast by updating its software and drivers. To carry out the updation process you will only have to make a click with your mouse to their website URL and zoom to the website, the land of magic.